Burlington Area Air Conditioning
AC Services to Meet Any Need
Since 2007, Jay Mechanical has delivered the best products and services for air conditioning in Burlington Area. We provide a full range of services to ensure that your home is ready for the heat of summer. From design and installation to repair and maintenance, we make sure your system is equipped to provide reliable performance throughout the summer season.
If you need help with your air conditioning, call (802) 327-7939 for installation, repair, or maintenance services.
Complete AC Services for Your Home
We employ well-trained, fully licensed technicians to ensure the highest quality service, whether you need a simple repair or a whole new air conditioning system. Our team ensures that we are always reachable when you have a problem with your air conditioning system or need a new system installed.
Jay Mechanical offers a comprehensive range of air conditioning services, including:
Indoor air quality equipment, such as humidifiers, dehumidifiers, and air purifiers
Our technicians provide exceptional quality repair service for all major brands of air conditioning systems. We will work quickly to figure out why your air conditioner isn't running as it should and provide a free quote for your repair. When you need it most, we also offer repair services after hours and on the weekends. Don't hesitate to contact us for help with your air conditioning system.
Full-Service Design & Installation
If you are worried about the upcoming summer season and need a new air conditioning system, call Jay Mechanical. We can evaluate your needs, and design and install an air conditioning system that offers the capacity needed to efficiently cool your home, even on the hottest days of the summer. Our Burlington Area air conditioning technicians walk you through the options to help meet your home's unique requirements.
Please contact us for all your air conditioning needs.
Our Customers Love Jay Mechanical
Read Reviews From Our Comfortable Customers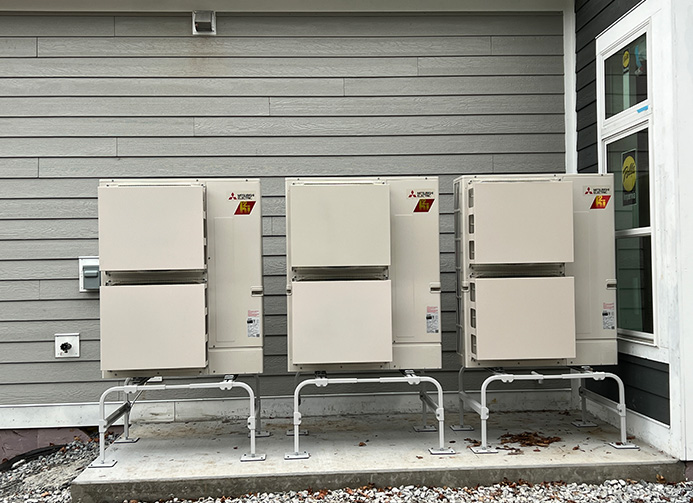 We'd highly recommend Jay Mechanical! - Pamela H

I would not hesitate to recommend them - Dave N.

I Give Jay's The Highest Rating Possible - Janine M.

A Pleasure To Work With You - Kathy

Jay Will Definitely Be The First Company I Call - James P