AC Repair in Burlington Area
Prompt, Same-Day & After-Hours Repairs
If you are having a problem with your air conditioning system, call the pros at Jay Mechanical for AC repair in Burlington Area and surrounding areas. We have served the heating and air conditioning needs of the local area for more than a decade. Our experienced, licensed HVAC technicians can diagnose and repair any problem with your system.
Contact our team today for air conditioner repair service.
Prompt Repairs for All Common AC Problems
Improper installation, age, and lack of maintenance can all lead to air conditioner breakdown. Regardless of the reason for the problem, you can count on our HVAC technicians to provide AC repair in Burlington Area to get your air conditioner running again.
We provide repair service for air conditioning problems, including:
Old filters: Failing to change filters can reduce the efficiency of your AC system
Low refrigerant: We find and repair leaks in the lines and replace the refrigerant
Clogged drains: Clogs can prevent the AC system from removing humidity from the air and allow mold to grow
Fans: Repairs for worn belts, faulty motors, and insufficient lubrication
Frozen evaporator coils: A problem with airflow can cause the evaporator coil to get cold, which prevents the system from cooling your home
Thermostat issues: Our techs can recalibrate your basic or programmable thermostat
Our service vans are stocked with the tools and equipment needed to diagnose any air conditioning problem. We start by thoroughly inspecting all components of your air conditioning system to find out why it isn't working. Our technicians will explain the repair that is needed and provide a quote for the cost of the work.
Service Available at All Hours of the Day & Night
Air conditioners always seem to stop working at the least convenient time, and often on the hottest day of the summer. We are available to provide air conditioner repairs after hours and on weekends. You can call us at any time of the day or night and a person will answer your call.
If you need help with your air conditioner, call (802) 327-7939 to schedule service.
Our Customers Love Jay Mechanical
Read Reviews From Our Comfortable Customers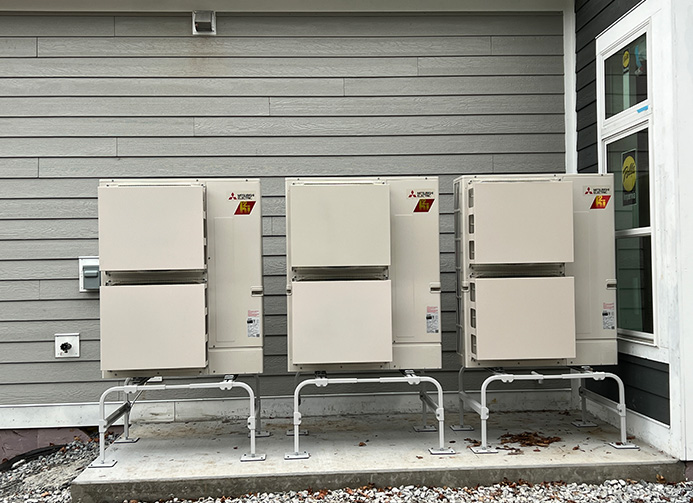 We'd highly recommend Jay Mechanical! - Pamela H

I would not hesitate to recommend them - Dave N.

I Give Jay's The Highest Rating Possible - Janine M.

A Pleasure To Work With You - Kathy

Jay Will Definitely Be The First Company I Call - James P