Boiler Services in Burlington
Boiler Repair, Maintenance, and Installation Services You Can Count On
Keeping your home or business comfortable during colder months requires a heating system you can rely on. It wouldn't be an overstatement to say that your boiler is the most important appliance in your home, as it keeps your home comfortable and heats your water. And when this all-important system starts to malfunction or fail, it could spell disaster for your property; enter Jay Mechanical.
Jay Mechanical has been providing Burlington, and all of Chittenden County, high-quality heating and cooling services for over 15 years and specializes in solving heating issues that other companies can't. Our technicians have 50+ years of combined experience, and we are ready to put this experience to work for you. Whether you need a brand-new boiler installed, or your existing boiler repaired, Jay Mechanical can provide the fast and reliable service you deserve.
Call Jay Mechanical today at (802) 327-7939 to receive a free quote or schedule an appointment online.
Boiler Repair Services in Burlington
Our company truly understands the unique heating challenges facing the homes and businesses of Chittenden County because we live and work here too. Our local technicians are available 24/7 for emergency boiler repairs, and always come fully prepared, so we can get your home back to comfortable in no time.
7 signs you need boiler repairs:
No hot water: Unfortunately, a lack of hot water can indicate several issues; some small, like a malfunctioning thermostat, and some large, like a damaged motor valve.
Leaking: Even the tiniest leak can lead to major water damage down the line and could indicate rust in your system.
Kettling, banging, or gurgling noises: Strange noises coming from your boiler might mean a worn or loose component or limescale buildup within the system.
Boiler shutting off automatically: If your boiler keeps turning off on its own, it's signaling issues with your valve or low water pressure.
Cold radiator: When your radiator doesn't heat up, or only partially heats, it is a sign that air or rust is building up in the pipes.
Frozen condensate pipe: The PVC pipe that removes excess condensed water from your home can sometimes freeze during harsh Vermont winters. This can lead to water buildup or leaks when left unchecked.
Pilot light issues: If your pilot light keeps going out, or is yellow instead of blue, it could be a signal that there is an issue with your fuel or thermocouple.
No matter the boiler issue you are facing, our expert team at Jay Mechanical can handle it quickly and accurately. Call our team today at (802) 327-7939 or reach out online.
High-Quality Boiler Installation and Replacement Services
If your boiler is starting to require more and more repairs, or is simply outdated or inefficient, Jay Mechanical has the tools and training to replace it right away. We work with you to establish the heating needs of your home or business and help you choose the best, most energy-efficient boiler from some of the top brands on the market.
Once we know what you need, our qualified technicians will arrive at your door in a flash and work quickly and cleanly to install your new boiler. We are absolutely committed to your comfort and, before leaving, we'll check the system to make sure it works correctly. Once your service is done, we will happily provide repair and preventative maintenance services to keep your home heated for years to comes.
For a free quote on a new boiler, call our team today at (802) 327-7939 or contact us online.
Our Customers Love Jay Mechanical
Read Reviews From Our Comfortable Customers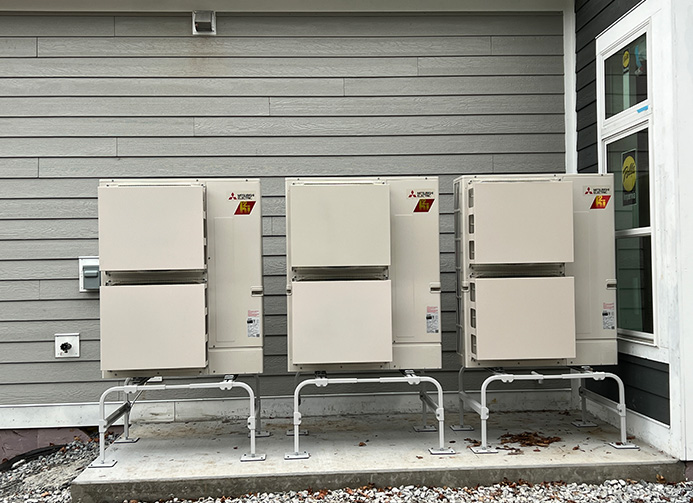 We'd highly recommend Jay Mechanical! - Pamela H

I would not hesitate to recommend them - Dave N.

I Give Jay's The Highest Rating Possible - Janine M.

A Pleasure To Work With You - Kathy

Jay Will Definitely Be The First Company I Call - James P