Furnace Maintenance in Burlington Area
Protect Your Investment with Annual Maintenance
Prior to the winter season, make sure your heating system is performing at optimal capacity with furnace maintenance in Burlington Area from Jay Mechanical. Our qualified HVAC technicians have the tools and training needed to provide annual inspections, tune-ups, and maintenance for all types and brands of furnaces.
To schedule a maintenance service, contact our team of experts today.
Neglecting Maintenance Can Be Expensive
A lack of maintenance can lead to reduced efficiency and unexpected breakdowns. This can result in higher home heating costs and more frequent repair bills. Your furnace may not last as long as it should, if maintenance is skipped for several years, and may need to be replaced sooner. There are many advantages to annual furnace maintenance.
The benefits of furnace maintenance include:
Fewer unexpected repairs
Better efficiency and lower heating costs
Possibly extending equipment life
Checking for proper airflow to prevent damage to your furnace
Preventing leaks and rising carbon monoxide levels
In addition to the many reasons to perform regular maintenance, an annual tune-up protects your manufacturer's warranty. Furnace manufacturers will often void the warranty when the equipment is not regularly maintained. This could be very expensive for you if your furnace breaks down and the warranty does not cover the repair. Protect your investment with regular furnace maintenance in Burlington Area from Jay Mechanical.
Servicing All Major Brands
Our licensed HVAC technicians are skilled at performing maintenance on furnaces from all leading manufacturers. We carefully inspect your furnace for signs of trouble, check the safety controls, gas line, remove and clean burners, clean and adjust the pilot, fan switch, and other components to ensure that everything is operating safely and efficiently. Minor problems can be repaired during maintenance visits to prevent equipment failure.
Contact us by telephone at (802) 327-7939 for professional furnace maintenance.
Our Customers Love Jay Mechanical
Read Reviews From Our Comfortable Customers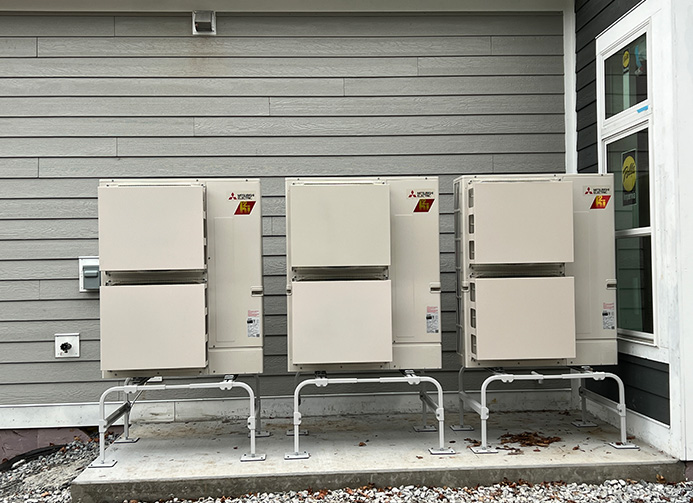 We'd highly recommend Jay Mechanical! - Pamela H

I would not hesitate to recommend them - Dave N.

I Give Jay's The Highest Rating Possible - Janine M.

A Pleasure To Work With You - Kathy

Jay Will Definitely Be The First Company I Call - James P