Burlington Area Furnace Installation & Replacement
The Best Quality Heating System for Your Home
Jay Mechanical is a locally-owned business offering furnace installations and replacements in Burlington Area. Whether your furnace keeps breaking down or you are wondering about the best time to replace it, our licensed technicians can help you find the most efficient and cost-effective option for your home. We offer furnaces from the best brands in the business and professional installation from technicians with decades of experience.
Give us a call today (802) 327-7939 to go over the options available for your home.
Knowing When to Replace Your Furnace
Even if you have been diligent with maintenance, every furnace will eventually need to be replaced. In some situations, the furnace just completely stops working and there is no question that it is time for a replacement. Other times, it is less obvious, but there are signs that it is time for a new furnace.
Some indicators that a furnace has reached the end of its life include:
Equipment that is 15+ years old
Rising heating bills
Frequent repairs are needed
An inconsistent temperature in different areas of the home
Noises that grow progressively louder
Determining when to replace your furnace requires considering multiple factors. For example, if your heat bills have been increasing over the past few seasons, your furnace has broken down more than once, and it is nearing the age of its expected lifespan, it probably needs to be replaced. Regardless of the age of the furnace, if the cost of the repair is more than half of the cost of replacement, it may be time for a new furnace.
Top-Notch Furnaces from Leading Brands
We offer high-quality furnaces from the best-known brands in the industry for furnace installations and replacements in Burlington Area. Our technicians provide the information you need about various furnaces, so you can compare your options and choose a new furnace that will keep your home warm and cozy for many winters to come. We make sure everything is installed correctly for reliable performance.
Please contact our team for a free quote for a new furnace.
Our Customers Love Jay Mechanical
Read Reviews From Our Comfortable Customers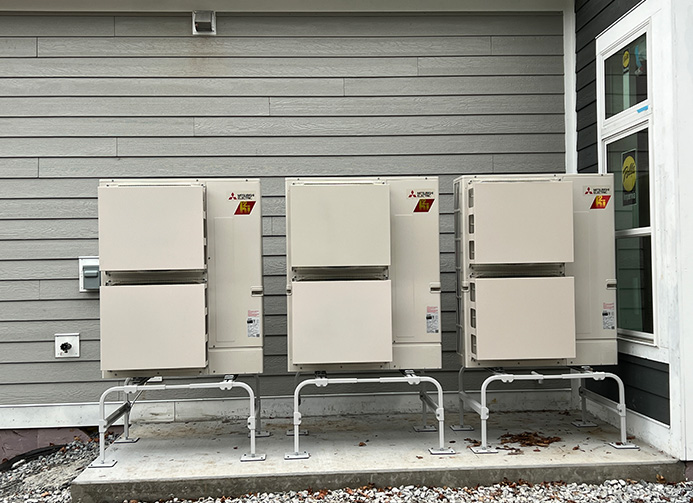 We'd highly recommend Jay Mechanical! - Pamela H

I would not hesitate to recommend them - Dave N.

I Give Jay's The Highest Rating Possible - Janine M.

A Pleasure To Work With You - Kathy

Jay Will Definitely Be The First Company I Call - James P